Allow Me To Re-Introduce Myself... The Queen from the Queen City
Updated: Nov 6, 2020
Let's Start At The Beginning
Though I spent the last two decades gallivanting the globe and relocating to four states, Cincinnati will always be home. Even the photo above, taken at the Hotel Covington in Northern Kentucky, is poignant because I was raised by my Reed grandparents who migrated in the late 40s from the Deep South to Northern Kentucky, where they led a church for 28 years. Eventually they settled across the Ohio River in the "Queen City"; Cincinnati, where my story begins.
Cincinnati vies with Charlotte for the nickname "Queen City". For Cincinnati the name was born due to the city's spectacular growth in the late 18th century. Geographically located in the Midwest, with up to 2 million people in the greater metropolitan area Cincinnati is the birthplace of global powerhouses such as Proctor & Gamble and Kroger's.
Fast forward a few decades after this growth and quotes such as "When the end of the world comes, I want to be in Cincinnati because it's always 20 years behind the times," were being used to mock the city. I would not go as far to say Cincinnati does not embrace change, though some may say we just never actively seek it or nurture it once we have it. Cincinnatians are loyal! Look at the devotion to the football team, which has not been great since I was in junior high. Yet any given Sunday friends tailgate, wear the stripes, and cheer them on!
A colleague, who was a New York transplant, commented on the number of monster truck shows advertised and seemed genuinely baffled by the focus of high school sports during local news segments. Friends whose company brought them to the city were dumbfounded when locals asked what high school did you attend. I shrugged and said, "That's Cincinnati"!
Whenever I return it always feels familiar. Despite all of the changes along the riverbank and downtown I still recognize my city. Flaws and all Cincinnati is home! It is where I have met and loved some of the most extraordinary people ever born and where I discovered my greatest loves: the proper etiquette and appreciation for food, travel, and fashion.
Prior to college I lived with both of my grandmothers who were from Georgia and Alabama and amazing home chefs. Regretfully the recipes they committed to memory died with them, yet the memories of coming home to a delicious cooked meal live on.
Another nickname for Cincinnati is Porkopolis due to the large number of slaughter houses in the 19th century. Today the Flying Pig marathon and fanciful pigs statues throughout the city pay homage to this past. Though the "Hot Mets" (not hot mess) from Queen City Sausage are my all time favorite summer barbecue meats and Cincinnati's goetta sausage still can be found on menus across the city.
In grade school I took French because I felt a strong connection to all things from France, though I had never been or knew anyone from there. Annually the advanced French class would have the opportunity to go to the world famous French restaurant the Maisonnette. Of course fate would have it the program was dissolved the year I was eligible.
Growing up the Maisonnette was unobtainable and the crown jewel of the Queen City's dining scene. Even a lowly middle schooler like me knew about it. According to Cincinnati's WCPO in the mid-1960s, three of the eight top-rated restaurants in the country were located in Cincinnati, while New York had only two. The Maisonnette became the longest running Mobil Five-Star restaurant in North America for 41 straight years (1965-2005) at a time when the Mobil Five-Star award was the highest honor a restaurant could get.
Though I missed my chance to dine at the Maisonette I did meet former Maisonnette head chef Jean-Robert de Cavel (1993-2002) at his restaurant "L" during my last visit home. I would have had an amazing time in junior high school had I gone to the Maisonnette, though I now have a greater appreciation for the artistry of chefs so going as an adult was equally rewarding (especially since I'm of drinking age).
Cincinnati Public Schools did not have uniforms so I decided mine would be skirts and dresses. Having a strict religious upbringing may have contributed slightly to my affinity for dresses though I'm of the belief the obsession is innate.
Many do not realize that Cincinnati is home to the parent company for Bloomingdale's and Macy's. At the start of my career I spent six years at the company where I had the opportunity to travel to all of the fashionable retail headquarters. For someone who had only been on an airplane once prior to joining the company this was a dream come true and ignited a passion for travel, food, and fashion that I have til this day.
I am obsessed with the Hotel Covington where the photo shoot for this post took place. Starting in the early 1900's Coppin's was the region's largest high-end department store. Hotel Covington has given the space new life and pays homage to the building's illustrious past.
The first level is airy and spacious with decorative accents from the original department store. There is a small retail shop selling items regional items, a coffee bar, a cozy outdoor patio, and Coppin's Restaurant & Bar, where we had a delicious Southern brunch. The interior vibe is modern comfort, with warm dark tones and plush furnishings. This will definitely be one of my happy hour or hangout spots when I'm in town.
Five fun facts about me:
Via social media I post about all of my fine dining experiences around the world. As soon as I am within Cincinnati's city limit I have to go to Skyline Chili for two chili cheese sandwiches with the fluffiest cheese ever!

When I was a child I always thought the Union Terminal building was the Hall of Justice from the 70s/80s cartoon Super Friends (aka home of Batman, Superman, Wonder Woman, and my favorite the Wonder Twins). Come to find out I was slightly correct. The design from the cartoon series was inspired by the former art deco train station which is now a museum.
I did not obtain my drivers license until after graduating from college, though I had my driver's permit at least three times.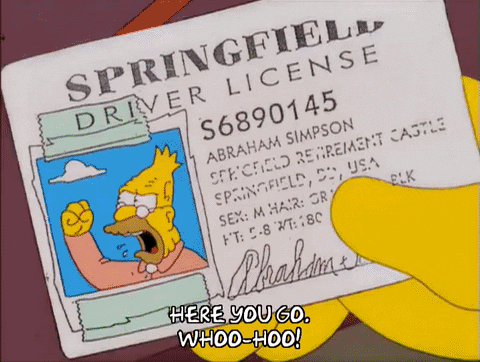 My grandfather was sighted in the house I grew up in by subsequent tenants, though he had been dead for years. Unbeknownst to her he died in the house. She said he was a friendly spirit, which seemed about right.

I attended the same high school as legendary funk guitarist Bootsy Collins, which is directly across the street from The University of Cincinnati.
Are you from or have you visited Cincinnati? Any memories or recommendations you would like to share?