Updated: Nov 6, 2020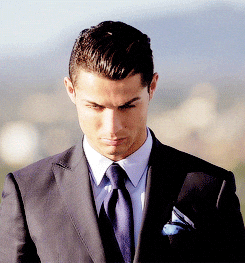 Portuguese Love by Teena Marie is one of my favorite songs yet Portugal was never on my destination bucket list. Even though I visited Madeira as a port stop on a Mediterranean cruise over seven years ago, I did not feel I had "technically" been to Portugal. A cab driver during my recent trip asked if we thought Portugal was a province of Spain (I knew this was not the case. Even I have heard of their national treasure Cristiano Ronaldo - wink wink).
Several of my well-traveled friends have visited Portugal in the past few years. When they returned they speak of their trip as if they found the golden Lost City of El Dorado. Intrigued I had to find out firsthand if all the tales were true. I am here to say believe the hype. Portugal is now one of my favorite destinations and I am already plotting my next trip since I did not scratch the surface of all this country has to offer. I would like to share some of my most memorable moments from my June 2018 trip and where you should stay, play, and eat.
LISBON
Located along the most western coast of the country, Lisbon is the capital of Portugal. It is one of the oldest cities in Western Europe, predating other modern European capitals such as London, Paris and Rome by centuries.
Stay
The Lumiares is a boutique Hotel and Spa that was once an18th-century palace. Located in the heart of the fashionable Bairro Alto, the hotel is steps away from some of the cities trendy restaurants, bars, and shops. An added bonus is the hotel situated right at the top of the Gloria Funicular (uphill tram system). This stylish hotel has spacious suites, an elegant spa, and a rooftop restaurant and bar courtesy of acclaimed chef Miguel Castro e Silva.
Play
The Sintra National Palaces are located in the foothills of Portugal's Sintra Mountains, right outside of Lisbon. I recommend visiting the pastel-colored villas and palaces of the UNESCO site Palácio da Pena, which demonstrate how drastically different architectural styles have co-existed for hundreds of years. There are sweeping views from the top and I recommend walking the tranquil forested terrain to the top (or to the bottom) because there is an amazing photo exhibit and the landscape is very beautiful.
Another area that is just as beautiful and even more serene is the Quinta da Regaleira. The grounds are green and lush. This is the perfect location to reflect and relax. There is an "intimate" palace and chapel. The caves are intriguing and at times a bit scary (in a fun way). One of the caves leads to stone steps across a small pond. Staff members have claimed people have fallen into the water. I nervously made sure I would not be one of them.
Cabo da Roca is the most western point in Europe. It also has some of the most breathtaking views of the Portugal cliffs & coastline, as well as the Atlantic Ocean. This is a great opportunity to take some amazing photographs.
Cascais is the seaside town famous for its beaches, cliffs, and variety of buildings. We briefly strolled the grounds of the Pestana Cidadel, which is a five-star art inspired luxury hotel. On the property are small art galleries, studios, and cafes. In addition, elaborate sculptures beautifully adorn the property.
There was so much to see in Lisbon and many excursions I have saved for my next trip there.
Eat
I arrived on a flight from Stockholm, changed my clothes in the airport bathroom, then headed directly to Altis Belem Hotel & Spa for dinner at Michelin starred Feitoria Restaurant & Wine Bar.
For my "Welcome to Portugal" dinner Chef João Rodrigues and his staff took us on an extraordinary culinary journey. They showcased the local raw ingredients prior to presenting us with the final creation. The Scarlet Shrimp (actually prawns) looked like lobsters. Right at the table a contraption was utilized to extract the flavors from the head of the shrimp for a special sauce. This is on my highly recommend list.
Michelin starred Eleven (not to be confused with Michelin starred Eleven Madison Park in NYC) won me over as soon as I walked in the dining room. Located at the top of Parque Eduardo VII, Eleven has a privileged view over the city and beautiful artwork adorn the walls. An added bonus is the fact they gifted me with a small book about the art at the end of dinner. I also want to note at the top of the stairs is a bookcase with Michelin guides dating back almost 100 years.
ALBUFEIRA
Albufeira is a coastal city that has become a major holiday destination, with sandy beaches and a busy nightlife strip, which we did not partake in this time around. After taking a three hour train from Lisbon most of our time was spent near or on the water. Please note the water was cold so most of my time was spent looking at the ocean.
Manuel Lourenço Beach is small yet relaxing beach because it was not overcrowded. We rented nice lounge chairs with thatched umbrellas. We started at the restaurant at the entrance and enjoyed our lunch and the views.
Praia da Marinha Beach is stunning because of the rock formations and cliffs. It was crowded, extremely windy, and has limited options for a nice sit down lunch. I also want to note that there is a bit of a walk from where the Uber dropped us off and the beach. Yet the sun was shining and the weather was warm. It is shallow yet long and were were able to rent umbrellas, even though it was so windy we could barely keep them up.
A boat excursion is a must when visiting Albufeira. Only from the water can you absorb the magnitude of the number of beaches and the complex cave systems. Our boat dedicated time for swimming in the open sea.
EATS
On a hill overlooking the Atlantic Ocean is a five star boutique hotel. Vila Joya has stunning views and lush surrounding. The crown jewel of this resort is their two star Michelin restaurant, which is also listed as one of the 50 Best Restaurants In the World. Originally we had no intention of dining here but on my last day I had an early morning run and saw a sign for the hotel that set off bells in my head. I got back to the Airbnb and decided we would have our farewell lunch there.
Without reservations we arrived and from the cocktail in the lounge we were awestruck. I have never had such an amazing view from a fine dining establishment. Every morsel of food was divine and the truffle cappuccino was splendid. Paulo and his team are best in class for service. This is a three Michelin star restaurant in my book. My only regret was not staying at the resort so I could experience their daily menu changes. This was the perfect ending for an epic trip.
Have you been to Portugal? What is your favorite things to do or places to eat?