Must Be NICE : French Riviera
Updated: Nov 6, 2020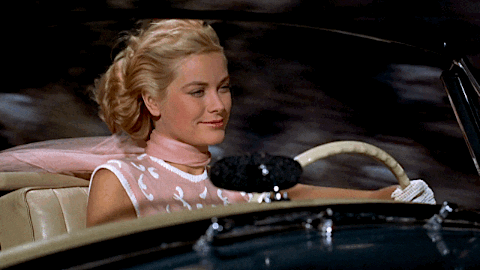 The French Riviera (Côte d'Azur) is the Mediterranean coastline of the southeast corner of France, in he Provence-Alpes-Côte d'Azur region. Nice, Cannes, St. Tropez, and Antibes are some of the more well known towns. The principality of Monaco is a semi-enclave within the region, surrounded on three sides by France and fronting the Mediterranean. It is also where a handsome prince married a beautiful American actress. Sound familiar?
I highly recommend the train system as your main source of transportation between the towns. It is reliable, inexpensive, and easy to navigate. If you want to visit St. Tropez and the lavender fields of Provence I suggest renting a car or going with an organized tour. Here are my recommendations for the cities I visited.
Nice
We decided Nice would be an ideal base due to it's central location; plus, Nice has the largest airport in the region so more than likely it will be your first stop.
Most days I had an early morning run on the Promenade des Anglais and watched the beautiful sunrises while listening to the waves crashing on the beach. Go to the waters edge or one of the rock docks to meditate or stretch.
The beaches are rocky versus sandy; yet you can still enjoy them by renting chairs and umbrellas and one of the cafes, while having drinks. Some people lay out on towels.
Old Town is full of restaurants, shops, museums, and flea markets.

Castle Hill, "La Colline du Château", is a must for anyone who wants panoramic views of the city. Officially it is a park with waterfalls, a cafe, and playgrounds. Ancient ruins can be explored while strolling the grounds.
Hotel Negresco is more than a posh, beachfront five-star hotel. It has an amazing art collection and elaborate interior design, plus it is home to a two star Michelin restaurant. In addition to touring the common areas, I was able to enjoy lunch on the Terrace and a night drink at the bar.
Notable spots for Spirits, Sweets & Eats:

Le Safari, Maître Restaurateur

Gelato and Macaroons - Taste them all!

Citrus Restaurant - Small yet good food

Le Metropolitan - Great space to have afternoon drinks outside and people watch.
Saint Tropez
Saint-Tropez is the most western of the coastal towns I visited. It is truly beautiful. It is known for its beaches and nightlife, which unfortunately we didn't spend much time enjoying. Next time I will definitely allocate several days here.
We took a ferry there since you cannot go directly there by train. Be aware the ferry is a 2.5 hour trip one way from Nice and leaves approximately 3-4 hours after arrival so you have to be strategic with your agenda. I would recommend renting a car for the day or taking the train to the last stop then taking a taxi to St. Tropez.
Another forewarning... UberCopter is more prevalent that Uber car service so plan accordingly if you use it to get around in St. Tropez. Suggestions:
Eat at one of the restaurants facing the pier and people watch. I enjoyed Cafe de Paris Saint Tropez.

Window shop along the winding streets.

Lay out!
Cannes
Cannes is famed for its international film festival with the Palais des Festivals et des Congrès, a modern building complete with red carpet and Allée des Étoiles – Cannes' walk of fame. Unlike Nice its Boulevard de la Croisette is lined with sandy beaches. In my opinion Cannes has the most shopping options. There are many shops and boutiques and palatial hotels.
I took the train directly from Nice. It was a quick (~stops) and inexpensive (less than 15 euros).
Antibes
Antibes is a resort town between Cannes and Nice. Actually on the train ride back to Nice I hopped off the train on a whim. It's known for its old town enclosed by 16th-century ramparts with the star-shaped Fort Carré. This overlooks luxury yachts moored at the Port Vauban marina.
My goal was to visit the Michelin starred Restaurant de Bacon, a family owned restaurant for over 60 years. With a name like Bacon it has to be good. Breathtaking views, great service, and good food.
In order to negate all of the calories I planned to consume at Bacon, I walked to/from the train station and I passed the Picasso Museum and a plaque commemorating the views that inspired one of the greatest painters of all time: Monet.
Monaco
Monaco is the second-smallest independent state in the world and is located north of Nice. Known for its upscale casinos, yacht-lined harbor and prestigious Grand Prix motor race. From what I witnessed definitely a hot spot for the uber-rich and famous. The $500M super yacht I saw while on the ferry to St. Tropez followed me to Monaco!
The Prince's Palace of Monaco is the official residence of the Sovereign Prince and a portion of the palace is available for tours. I recommend this tour because the area surrounding the palace has amazing views, plus the tour is quick and not overwhelming.
Most of my time in Monaco was spent at the five-star Hotel Metropole Monte Carlo. Drinks in the stylishly furnished bar and lobby is where I began.
This hotel is home to Restaurant Joël Robuchon. This particular restaurant has two Michelin stars and Joël Robuchon has more combined stars than any chef in the world. My experience was absolutely amazing. The food, service, ambiance exceeded my expectations.
I sat on the terrace with a view of the city and sea. Actually the super sleek $500M mega yacht from earlier in the week slowly sailed into my direct view. There was an item off menu special treat they were offering, slow roasted lamb, that was so flavorful and tender. The bread and dessert carts were smorgasbords of mouthwatering and beautiful selections. I was allowed the option of choosing multiple items, which of course, I did. Head Chef Christophe Cussac gracefully made an appearance on the terrace to greet friends and guests. I enjoyed all of my selections and highly recommend to anyone visiting Monte Carlo.
The end of my visit was spent at the luxurious Spa Metropole by Givenchy, which is one of three in the world. You are provided an iPad to complete a questionnaire in order for the staff to curate your experience including scent profile.
Based on my responses a tray with the L'Atelier de Givenchy Fragrance Collection was presented to me. My choice of perfume was sprayed onto a black linen pocket-square, which was tucked into the breast pocket of my robe. The fragrance then permeated and lingered throughout my stay. The pocket square is now a fixture in my computer bag and takes me back to this experience. The muscle melting deep tissue massage was the perfect finale to an amazing adventure in the French Riviera.
The world is so vast I am at the stage where I do not plan many repeat trips; however, I would definitely visit the South of France again in the near future. This trip I only scratched the surface of what this area of the world has to offer.
Let me know what is your favorite experience in the South of France or if you plan on going what are you looking forward to the most?
#SouthofFrance #NiceFrance #Monaco #FrenchRiviera #StTropez #Cannes #Antibes