Throwback - Seoul Cleansing - 2010
Updated: Nov 6, 2020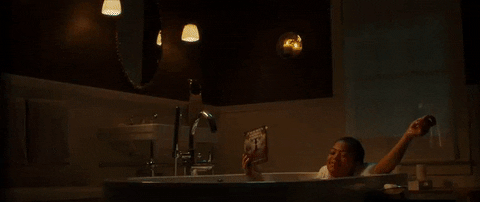 Taking long, warm baths has been my refuge my entire life. I take 2 - 3 baths per week, which for some seems extravagant and time consuming. I totally agree! Sometimes I will go all out with dim lights, wine, music, bath salts, and magazines. Other times I sit quietly reflecting.
Friends who have traveled with me know I take baths even while on vacation if there is a nice tub. During my recent stay at the St. Regis Saadiyat Island Resort in Abu Dhabi I had the pleasure of soaking in a tub that should come with a lifeguard. It was massive!
I first became acquainted with public bath houses during trips to Japan (2007) and Korea (2010). For this post I want to re-live my Seoul, Korea experience, and provide comparisons of some bathhouses I have visited in Chicago.
Seoul, Korea
Seoul, Korea is known for advanced technology, amazing food (kimchi and barbecue) and karaoke. Seoul is also one of the "beauty capitals" of the world. The women are beyond gorgeous and stylish. Walking down the crowded streets of Seoul my coworker and I turned to each other in amazement at the wave of perfectly polished and fashionable women surrounding us. For me it was reminiscent of The Stepford Wives, but not in a creepy way.
Work took me to Seoul and a local resource ("Jay") was hired to assist with my assignment. Her skin was flawless and glowed. This was well before the highlighting craze! Of course I had to find out all of her secrets!
She introduced me to the Korean face masks (recommending I keep them on for hours or sleep with them on) and The Skin Shop Black Sugar Mask scrub. After eight years these are still staples in my beauty arsenal. Hair extensions were widely available and cosmetic surgery pamphlets were advertised alongside the tourist brochures at the hotel.
A friend of friend, whose family is from Korea, recommended I try a bathhouse. When I mentioned my plans to people at the office they were shocked. Typically people from the West did not venture out alone to a jjimjilbang (찜질방).
The Korean bathhouse experience was life changing for me. Just a few notes:
It appeared to be a social/family activity. There were people of all ages. Mothers were there with their young children.

Nudity is required in the gender segregated baths and steam rooms. Uniforms are provided for the common areas.

Most importantly, showering was mandatory prior to entering any of the pools.
The package I purchased allowed me to partake in multiple services. The massage area was accessed via the common area. To my surprise and bewilderment the masseuse did not require me to take off my uniform. I also had a very quick facial that included an electric probe-like instrument being rolled across my face. The most "eye-opening" service, was the "hip bath"... Let me just say there is a service for everything. Some of the women I met mentioned they do hip baths at home.
The scrub session was the pinnacle of my experience.
For someone who scrubs religiously I didn't expect much of an impact, yet when I saw all the dead skin I was quickly a believer. A woman clad in bra and panties, plucked me out the bath, and was not shy as she scrubbed every inch of my body with exfoliating mitts. All the while there are women on adjacent tables having the same service. You can purchase the mitts but it is just not the same.
Upon returning to the US I was constantly searching for places to recreate this experience. Once while visiting Chicago I found a Korean spa and when I moved to Chicago several years ago I quickly learned about King Spa in Niles. Recently I experienced the new Aire Ancient Baths and I also had the opportunity to visit KOHLER Water Spa a few years ago. Here are my thoughts and comparison of the three. Note: I enjoyed all three experiences!
Here are my "Home Bathhouse Essentials"
What is your favorite bathhouse or bath ritual? Please share because more than likely I will try it!